-written by Isaiah, HHFL IT & Communications Admin
Each of the children from HHFL has a touching story behind the smiles they wear, and Rachael is no exception. So we choose to highlight her story from among the few primary school kids we still have in the programme.
She is born to a widow, and a former staff of HHFL, teacher Nancy. He has a brother, Brian, who is also a HHFL beneficiary and is in high school. Their youngest brother, Emmanuel is about 2yrs old. The two were left in the care of their mom when their dad died in 2010 in a fatal road accident here in Nairobi.
The death of their father dealt a heavy psychological impact on Rachel, and it was after that incident that she started experiencing seizures that were of an epileptic nature, and was confirmed after a few medical tests were done on her. A pediatrician neurologist with the support of HHFL signed her up for medication and proper observation that took a few years.
This situation affected her mental ability to the extend that HHFL had to pull her out of the ordinary primary school and enrolled her in a special needs school even as we continued with her medication – a step that was a life saver because she was able to stabilize and resume normal life with no seizures two years after being enrolled in the special needs school.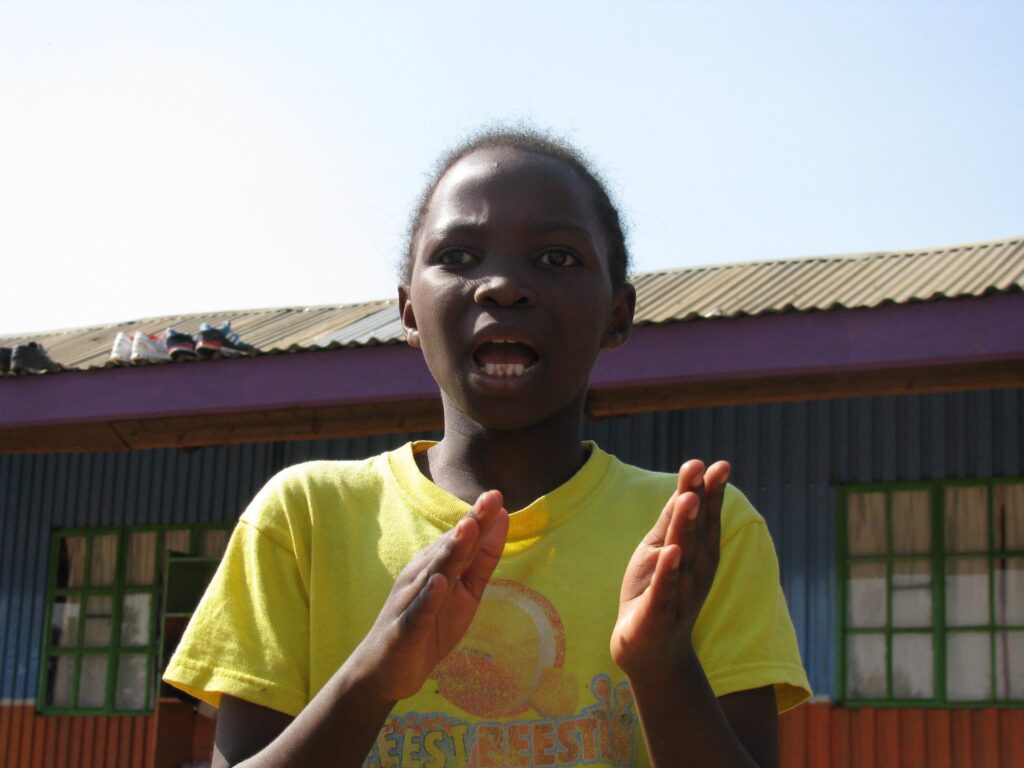 Above, is an older pic of her taken in 2016. She has been working hard alongside her HHFL siblings in their daytime primary school. Rachel is now graduating from primary school this year 2023, and it is a unique year in Kenya as it marks the end of an old school curriculum, with the new one scrapping off grades 7 and eight usher learners into junior secondary school after grade 6. Other than Rachel, the other primary school kids from HHFL who are graduating this year are Naomi, Irene, Beatrice and Bernard.
Among the many beautiful things that Rachel never lost, is her charming smile, her love for music & badminton and a gentle spirit. She stands as an inspiration to many of us that we can always stay positive and focused on our goals no matter the downfalls that come our way. As she prepares herself for what high school holds in store for her, we can be confident that she is entering this new phase of her life in high gear and with the right amount of enthusiasm to keep her going. We wish her and her classmates all the best in the national examinations that mark the end of their primary school life.