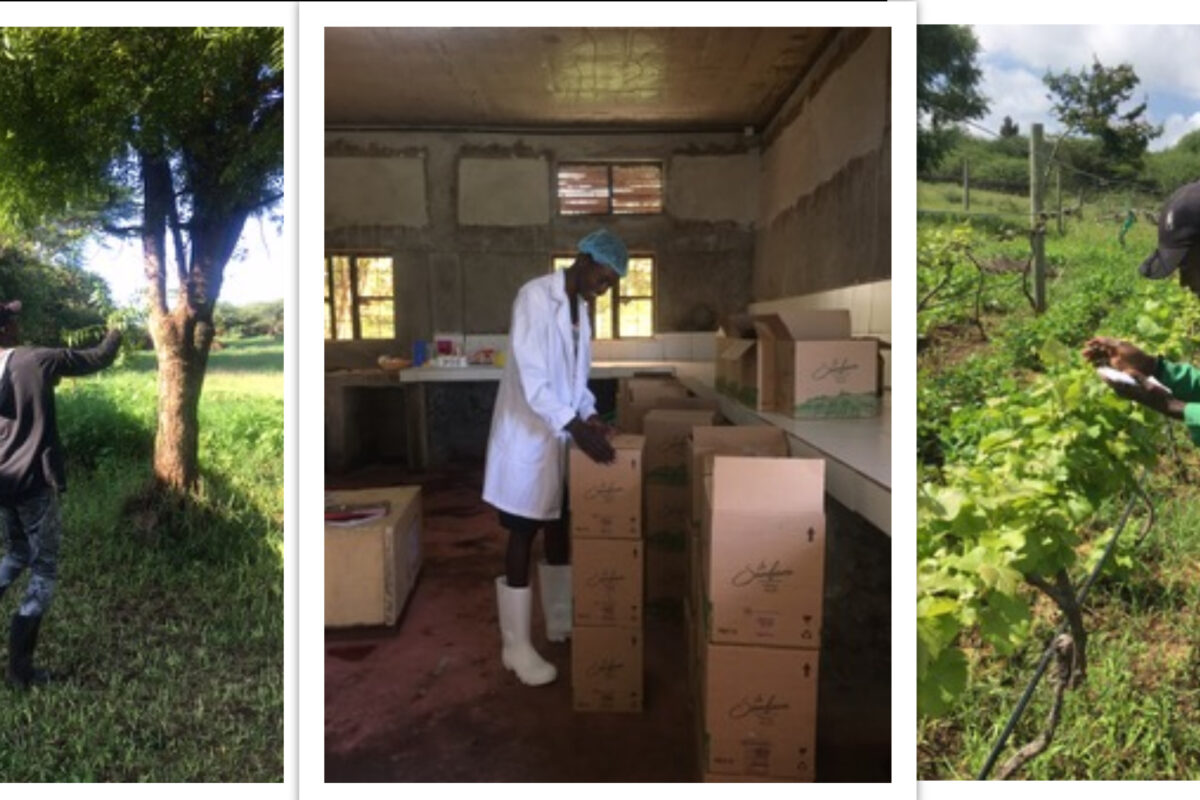 Written by Muli, HHFL Post Sec
The future belongs to those who believe in the beauty of their dreams. For me Agriculture has been more than a dream. It's the one thing that has always given me a purpose to live for and stay positive about my future. Most of us struggle a lot before realizing what we really love to do. For me it began with a 75 square foot garden at HHFL where we planted one type of vegetable, spinach, with teacher Isaiah. I was so mesmerized watching the spinach grow and to realize that if you take care and water it, by the end of a month you will get your reward- a delicious yield.
When I joined high school and realized that there was a subject called Agriculture, I knew at that moment I must take it seriously and for sure I did. After high school my passion grew stronger and I decided to take a 3 year Diploma in Agricultural Science made possible by HHFL with the help of Baba Ted and Mama Hanne. Earlier this year in April I got an email from father Ted. He had secured an internship for me at Lewa Wilderness Farm for one month. He, Mama Hanne and I drove to Lewa. I was astonished to learn that I was on a farm where everything is grown organically. It would be a great learning opportunity for me. I think organic farms are still quite rare in Kenya, and I was sure that I was one of the very few first -year students in my course, actually I think the only one, who had an internship on an organic farm.
In August, with the help of both Mama Hanne, Baba Ted and the HHFL staff I was able to extend my internship from 3 to 5 months. It was truly worth it. I have learned lots of things and have been exposed to areas beyond agriculture that some of my fellow HHFL brothers and sisters have studied. Tourism was one of them. I have been trained on bird watching and got to learn about many types of birds. I have also had almost 25 outings with tourists staying at Lewa Wilderness from all over the world. I got to interact with them and explain what Lewa farming is about and how the organic gardens are managed.
I have also worked in the workshop sector where they make all kinds of furniture, windows, doors mostly from acacia trees. I have worked in animal and farm management, learned about tractors and machinery, fishing farming and greenhouse management.
The past five months that I have been at Lewa have been many of the best moments of my life.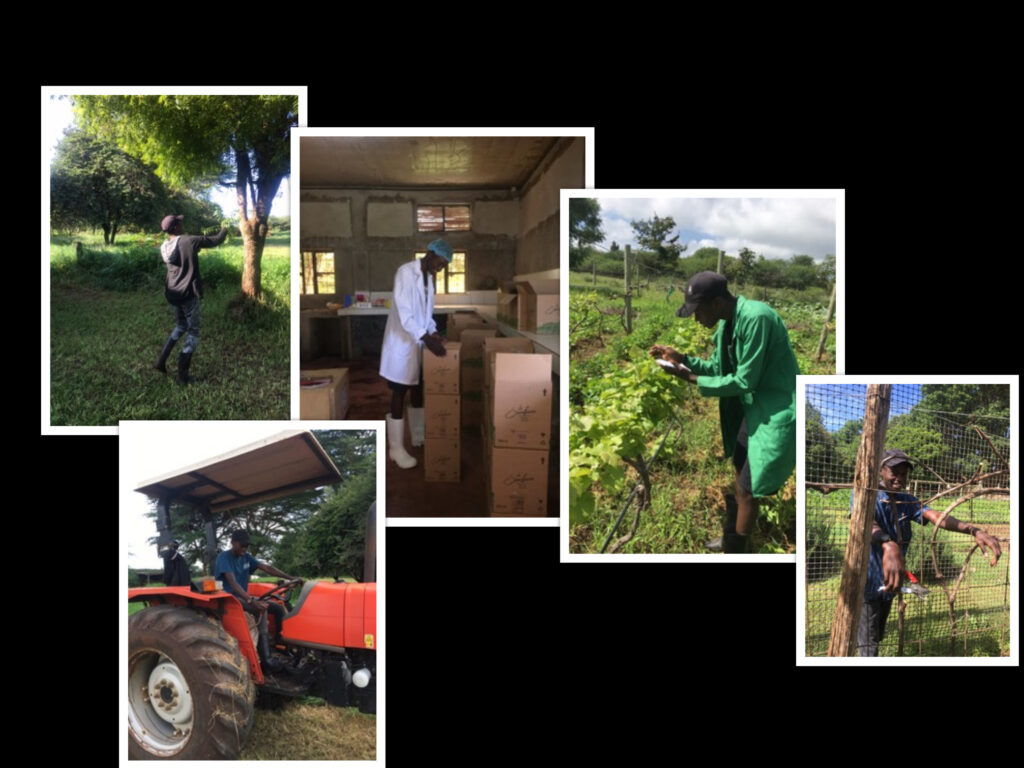 Luckily this month I met one of the specialists in vineyards and wine processing. She owns an organic vineyard just near Lewa farm and had come to do some grape pruning at the farm and when I saw her, I remembered some words from Mama Hanne as we were driving to Lewa in April. She said "if opportunities don't knock, build a door" and guess what. I went ahead and built the door and asked her if she would teach me about grape farming. She was very excited that I had the fire in my belly to learn. I am currently doing two weeks of training in the vineyard. It is so fascinating to learn how to plant, maintain, harvest and make wine from grapes. There's also the wine tasting process where we get to taste the different types of wine: the red and white, Chenin Blanc, and Chardonnay. Tasting must be done before bottling to know if the wine is ready for the market. I have been here for three days and I already feel like Naboth, the man who owned a vineyard in the Bible.
I am grateful to both Baba Ted, Mama Hanne and the HHFL staff for enabling me to live this dream. I know that this wonderful experience will lead to a brighter future in Agriculture.
I hope my story will encourage my younger siblings at HHFL to have the same "fire in their belly" as Baba Ted has been telling us all along. My message to each of you: you must work hard and smart, and focus moving forward to build your own doors to opportunity; stay positive no matter what obstacles you may encounter along the way. Merry Christmas to all.