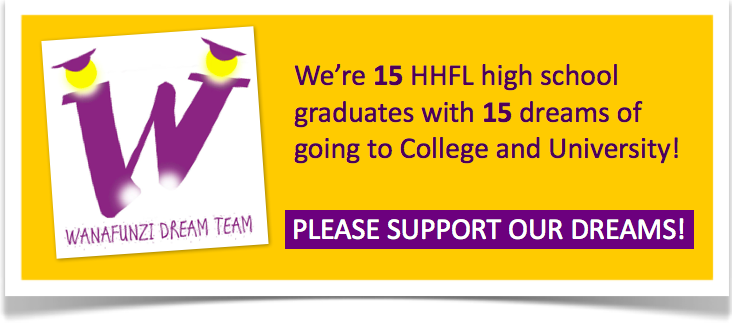 The Wanafunzi Dream Team campaign is an annual fundraising drive to secure critical post-secondary education funds for HHFL's high school graduates in first rate institutions across Nairobi.
"Wanafunzi" means "student" in Swahili. This campaign was conceived in 2013 by a motivated group of 15 HHFL high school graduates who had big dreams of going to College and University to pursue their chosen careers.
Each year, we need YOUR help to raise funds so we can send our Wanafunzi dreamers to great post-secondary schools and help them break through and break away to a brighter future!

MEET SOME OF US!