Written by Catherine Chepkirui, HHFL's Project Manager in Nairobi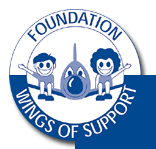 Wings of Support (WOS), a private initiative run by KLM staff, recently invited HHFL to participate in a terrific 3-day Leadership and Management Training workshop in Nairobi. The training workshop was organized for managers from various partner organizations of WOS. Two of my staff members, Duncan and Lucy (both HHFL managers), were invited to participate as well.
The workshop was a great learning experience for us and one of huge benefit to HHFL. It gave us the opportunity to reflect on our mission as an organization, and how as leaders in our various capacities, we can contribute effectively to our long-term goals. To Duncan, the training was an 'eye-opener' and in Lucy's own words, 'she was highly enlightened' as far as leadership and management is concerned.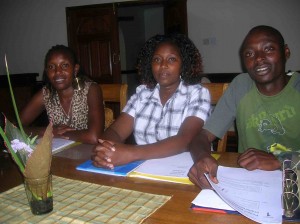 As HHFL's project manager and team leader, the workshop helped me think more about sustainability. I think focusing on community participation is essential. We must involve our beneficiaries in the planning and implementation of our project activities. It is also important to identify local resources and ways in which these resources can be mobilized. A group of our kids just undertook training in Beekeeping and they are considering starting their own beekeeping project by utilizing Ngong Forest, which is a natural resource in our neighbourhood. We are encouraging the community and our children to come up with similar homegrown ideas, which will contribute to sustainability.
The workshop also brought us together with many like-minded organizations. We had a fruitful interaction and sharing of ideas at a very personal level. We are planning to have joined activities for the children with some of these organizations, especially during long school holidays. We are looking forward to staying connected so that we may share with, learn from, and support one another.
We are very grateful to WOS for equipping us further through this invaluable training. Thank you for inviting us to participate!
Wings of Support is a private initiative run by KLM and Martinair staff. They are wonderful supporters of HHFL and provided funds for the water and bathroom installation. To read more about WOS, please visit www.wingsofsupport.org/en/