Written by Leah and Michelle Kivikwa, HHFL high school girls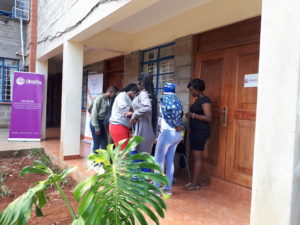 It was on 13th April, a cool Saturday morning. We attended a festival named Geek Girl Festival or GGF. It is an annual event that comes immediately after the Genius Skwad and Dev Skwad tech bootcamps. The events are organized by Akirachix and the main aim is to teach high school girls about technology in a woman's world.The classes were divided into different categories touching on various aspects of technology. The categories included Robotics, Gaming technology, Artificial Intelligence and Drones.
We attended the gaming technology where we learned how to make games and also play them. There were many trainers who taught us and made us love and enjoy the activities. There were also awards from the company that deals with gaming technology. Game technology is the making of games for selling and also marketing. The companies name was Funtrench and the slogan for the day was building an ecosystem of emerging technologies.
The robotics class dealt with robots which is to design construct, apply and operate robots. We were taught how to make robots and program them
We learnt how to fly drones. We also learnt that drones can be used to irrrigate fields, security and a lot of things in our daily life. There are different kinds of drones like fix winged drone, multi rotor drone and more.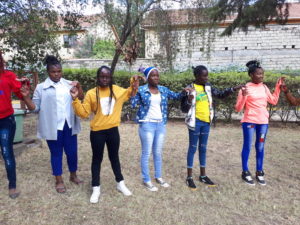 Apart from the lessons, we also got a chance to interact with girls from other schools who had also come for the festival. It was such an exciting bootcamp!!!!!!!!