Written by Simon, an alumnus of HHFL
I am back on the HHF-L website again to update our network of friends about my life! I am a family man now, and with that I still wear a few other hats with responsibilities that are very dear to me. My lovely family! As we know life is a journey and mine its getting more and more exciting each day no matter the challenges I encounter along the way. I really love my family and they are the ones that make me work even harder every single day. My wife is currently studying to become a beautician and she is winding up by end of this month, November 2022, so that she can begin working in her salon immediately. My daughter Gladys is in grade 3 and on 23rd November 2022 she will be graduating to grade 4. My son Austin Kitto will be joining play group next year, and he will be 3yrs old.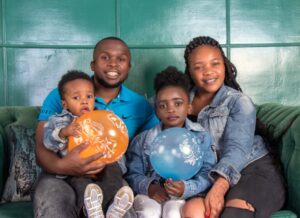 Other than being busy with family, I am a professional fitness and personal trainer. It is also the main hustle that puts bread on my family table and I take it very seriously. I got funded by HHFL back in 2012, and since then my life took a different turn for the better. I will share a few moments that I think stood out for me this year.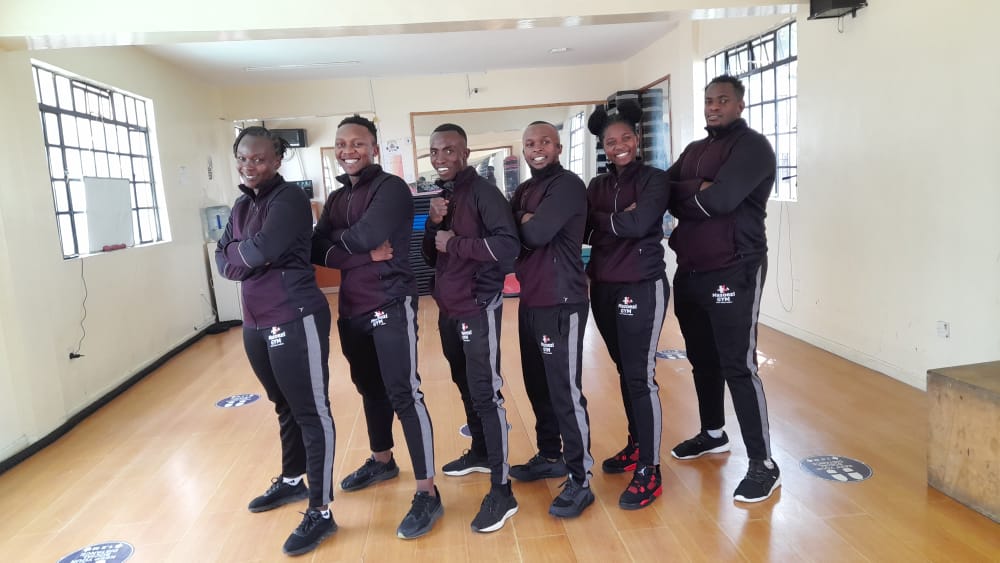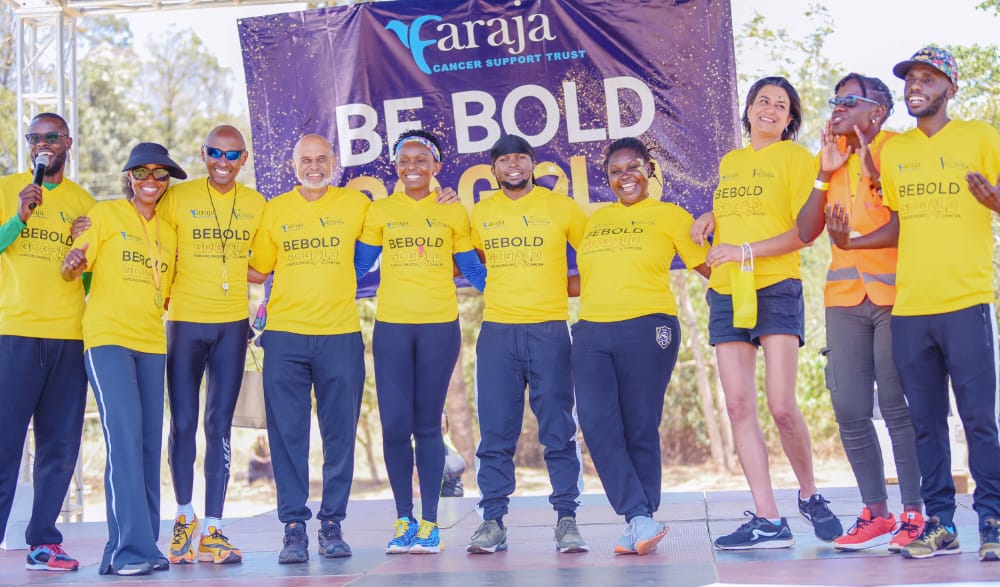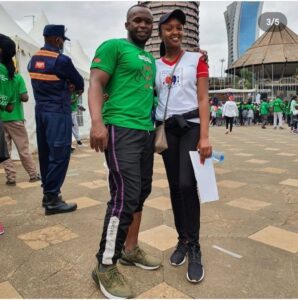 Matter Heart Run 5th edition. I was there with my fellow fitness trainer Samuel after warming all the participants and ready for the run. Lydia, one of my HHFL siblings was present for the event. We met and took a photo together. This event is well known for supporting children with heart problems all over the country. Many have been supported, recovered and continue with schools, others are now graduates and others are working.
There is a short clip of the warm up before the race here:
I was in another event immediately a week after Mater Heart Run. This was Heart to Heart run which took place at Carnivore ground. This charity event was organized by Karen hospital and we as Mazoezi Gym team did what we do best.
In April we had live coverage sessions with Citizen TV, one of the big local media stations. The live workout sessions were to engage people in their homes or those who may be working from home as it has been necessitated by the Covid problems.
I have also been sharing the little savings I have with the less fortunate. I picked up two girls from a less privileged family and I have been supporting them by paying their school fees. Faith is now through with grade 8 and she is looking forward to join form one come next year. Devine will also be joining grade 1 next year. I am however unable to continue supporting them from next year since my son will be joining school as well my daughter who school fees and other personal effects. I am happy though because the parents I have been assisting are now ready to take over with the girls' schooling needs.
I reflect back on the far I have come, and I am filled with gratitude to everyone who has played part in my life, and especially HHFL for giving me a chance to discover myself and the hidden abilities in me. My desire is to live responsibly, and be an inspiration to everyone I encounter. Mama Hanne and Baba Ted, The Sindens and other HHFL donors remain people I hold with lots of admiration and respect. I am also indebted to my current fitness boss, Mr. John Kimotho, for challenging and motivating me to be the best team manager. May God keep blessing you all with good health and happy days.