Written by Isaiah K, HHFL's IT & Communications admin
When I met John for the 1st time in 2012, I saw him as a calm and collected boy. His personality remains more the same. A man of few words, but very focused and attentive to detail. There is an aura around him that just makes him who he is. At that time I was trying to familiarize myself with the entire HHFL folks, both the staff and the many kids in the yard at that time. I was a youngster back then, and perhaps by default the teenagers would treat me like one of them. For the kids, I needed to get to know what each one likes, their life preferences and so on.
John was then at the tail-end of his secondary school, and usually, it is a tough age group to deal with such teens. He however was among the coolest youngsters who would willingly take part in whatever manner of team activities we ran in the compound.
His favourite spot was the art and crafts room, where he even spent time training the little ones on how to handle the paint brushes, water colours, e.t.c.
To this date, even as the mature man that he has turned out to be, he still addresses me as Teacher Isaiah, when most of his age-mates elsewhere would have simply called me by my 1st name. He is generally courteous to everyone, and I would bet without a doubt that he never picked a fight with anyone – not in the yard or his slum neighbourhood.
Over time, we have kept tabs even after he went out to college to study Graphic design and carried on with his passion for art. It has been a pleasure to get updates from him anytime he has art exhibitions and any steps he makes on the rest of his busy life. There is a time Alexandra, Lucy and I visited him and his art colleagues during an exhibition at the Karen Village and it remains a memorable meet-up.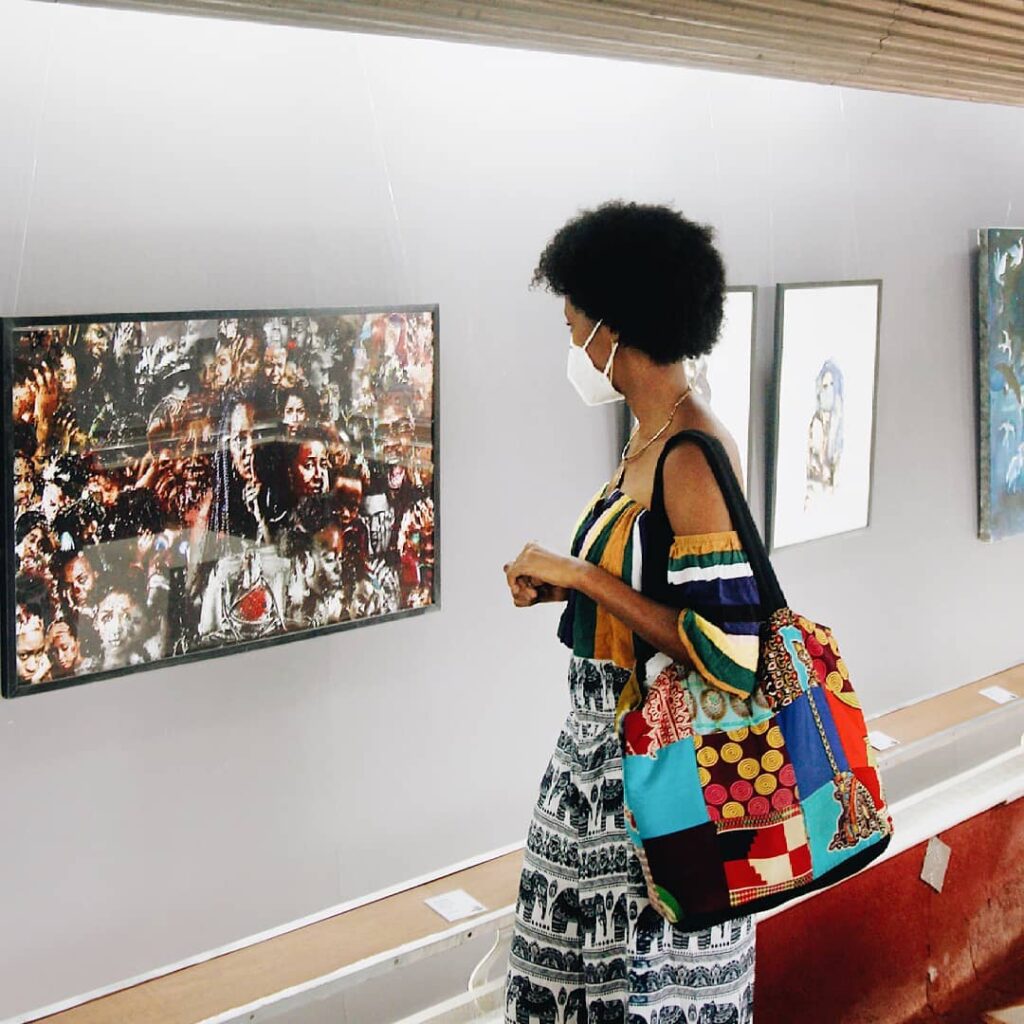 He currently runs a little studio that he rents from a friend whenever there is need. The rest of his unsold artwork is kept safe in his house.
Other than art exhibitions, John also makes and sells ice cream, a side-hustle that earns him some income and also allows him to hire some youths from the slum to assist with the selling.
"Since 2015," says John, "I have been doing photography as a hobby. Then around 2017, I taught myself some videography and video editing. In 2018, I began a start-up, Cisty Media. This was intended to offer media and design services. It is a slow and learning process, but I am glad for the small steps so far."
"I hope to grow the startup into an established media house," adds John. "Besides, I am still doing art and this year I have been featured in 2 exhibitions"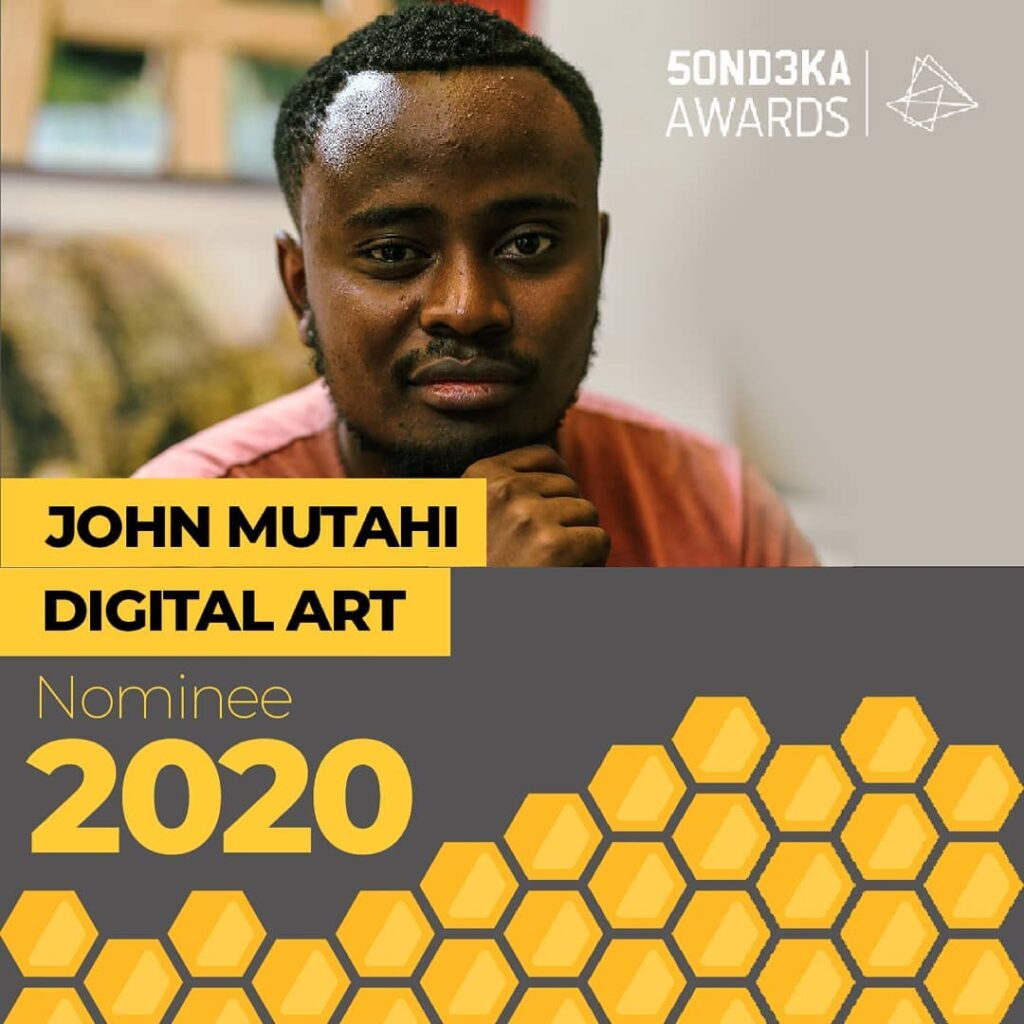 Fast-forward to earlier this week. We have been trying to piece up together a short Christmas greeting video with the kids, and our shots were just not coming out right. The 3 min video end product had lots of pieces to be woven together.
We approached John and requested him to come to our rescue and within a few minutes of our Thursday morning, he had collected all the footage he needed to come out with the Youtube Video we are sharing with all our donors and friends of Hanne Howard Fund. It gives me and the entire HHFL a lot of pride in seeing the young men and women who have grown up in our hands are now mature responsible adults like John, that we even can rely on in the carrying on of our mission.