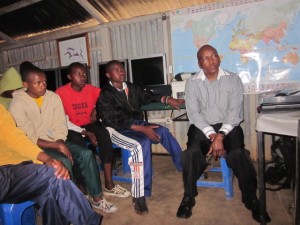 Written by Isaiah Kirieri
It swirled around with a storm amongst our kids during its inception in the August holiday. The birth of HHFL's new Wildlife Club revitalised the spirit of conservation and the kids are becoming more conversant with what nature has provided to us and how/why it is vital to actively take part in ensuring that such advantage is available to generations and generations after ours.
Our Club has received unmatched support from Moyra Earnshaw as one of HHFL's board members, Michael Njoroge of the Kenya Wildlife Trust as well as the Wildlife Clubs of Kenya. Through their generosity, our kids have had chances to visit national parks and have first-hand knowledge of what happens in the wild; with quite some wonderful encounters with the rich flora and fauna that we have around us.
We have also been showing educative videos about wildlife conservation which are becoming so helpful to everyone around.
Through our Wildlife Club and the open hands of Michael, HHFL has also been able to help Peter Muchene, one of HHFL's own, to join Koiyaki Guiding School for a Tour Guiding career.
Our big thanks go to Michael, Moyra and the WCK for being that resourceful.