Consider gifting your loved ones with an HHFL Gift Card this holiday season!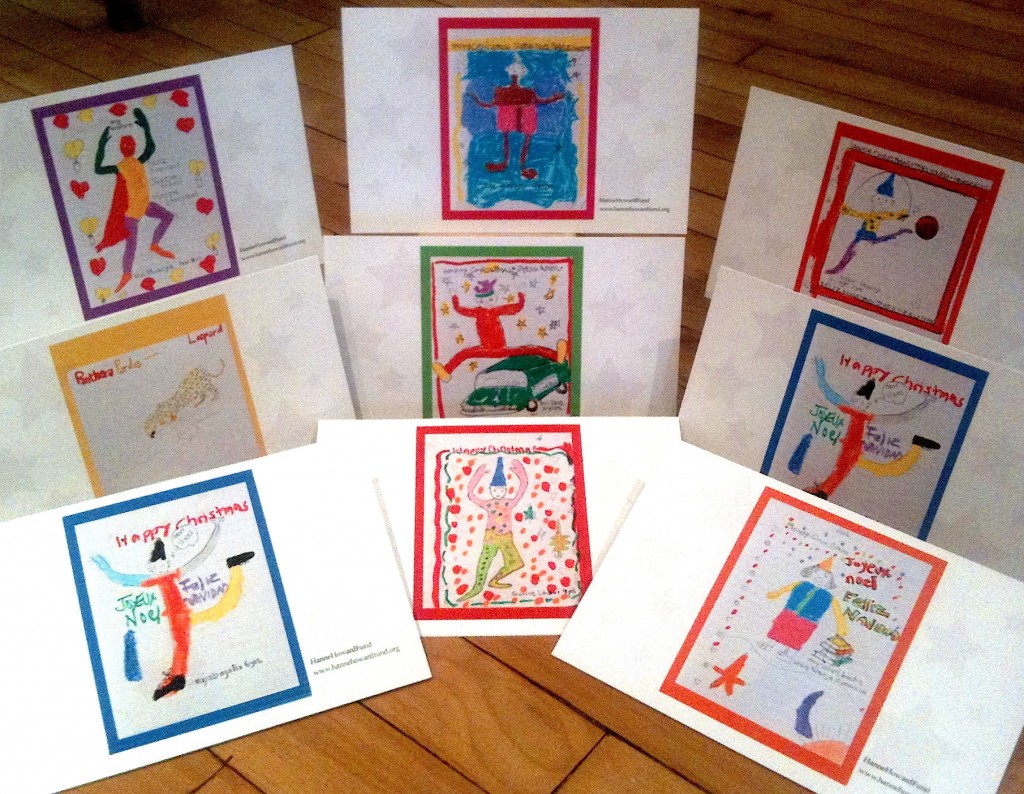 Back by popular demand!  This holiday season, honour your loved ones by making a gift card donation in their name to HanneHowardFund Lenana.
With a focus on education, 100% of sales of our gift cards go toward paying for much needed items such as uniforms, textbooks and essential school supplies for the upcoming academic year.
Every purchase makes an impact! Just $25 will provide a pair of leather school shoes and canvas sports shoes for an HHFL child and $200 will cover a yearly clothing and living allowance for one of our post-secondary students.
For gifts above $50, we'll send you more than one gift card so you can spread your generous gift amongst your friends and family!
Our 8 gift cards, ranging from $15 to $200, feature special holiday illustrations, hand drawn exclusively for you by the HHFL kids. Each card includes the name and age of the young artist.
New this year:
– A brand new selection of adorable hand drawn illustrations from the HHFL kids featuring English, French and Spanish holiday wishes for our worldwide supporters.
– A selection of cards suitable for Hannukah and other non-Christian celebrations.
Once we receive your online order, we will send your holiday card directly to you or the recipient.
CLICK TO ORDER YOUR HHFL HOLIDAY GIFT CARDS TODAY!