Written by Hanne Howard

18 year old Dismas, an HHFL hostel resident for the last 5 years, graduated successfully from welding school in June 2010, after which he apprenticed for 6 months with Dakins Metal Works until December 2010. After this, Mama Hanne and the HHFL staff deemed him ready to move out on his own. It took a little bit of pushing and shoving, but finally in April 2011 the big move took place. We all watched with nostalgia and trepidation as our first duckling flew the scoop.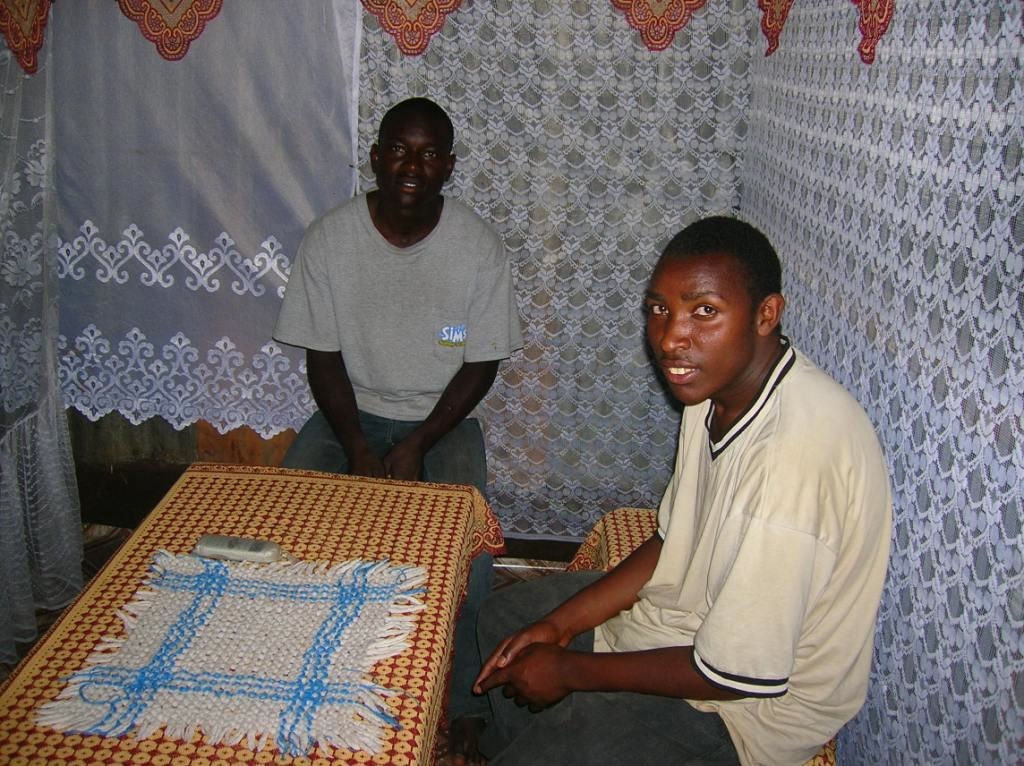 Martin, our teenager's counselor keeps an eye on him and his reports are shining. Dismas not only keeps a tidy and very clean room, but also appears very house-proud. His transition has been very easy and has set a very positive tone for the future. He surprised us even further by offering to take on the responsibility of sharing his room with 20-year-old Grison, who due to his age had to be moved out of the Hostel. Grison is a somewhat challenged orphan who has lived in the HHFL hostel for over 5 years. He is presently learning to be a welder and loving it. Dismas has turned out to be a wonderful big brother and amazing role model.
Dismas is discovering that life 'on the outside' can be tough, but he realizes that he is luckier than most as he still counts with the support of HHFL. He has not been able to find
a permanent job, but has been lucky enough to find enough occasional employment allowing him to take care of most of his financial responsibilities. He saves every extra penny, as he is hoping to eventually open his own welding shop. Stay tuned!
These are the success stories that you, our dear donors, are helping us create. Without your financial assistance, HHFL would not exist and these children would not have had a chance in life! They have choices thanks to you all! Asante Sana, once again.
You are all invited, come visit us, meet our children and see for yourself! We are proud of what we are achieving together!