Written by Mercy Achieng
On the 24th December, the hostel kids got a surprise. Mama Hanne and Baba Ted took us to a place one can hardly imagine. We were taken to a restaurant called Rusty Nail. It is situated next to the Karen dispensary. The environment was cool and indeed nothing was rusty as the name suggests.
The rest of the kids did not get the chance to go because they had gone to celebrate Christmas with their families. With us was Lucy, our manager accompanied by her sweet little daughter, Cidella.
We got to the restaurant at about 12.00 noon. Mama Hanne was very happy to see all of us looking so nice. The girls had worn some white and pink t-shirts that Mama Hanne had brought us the previous day that made us all look wow!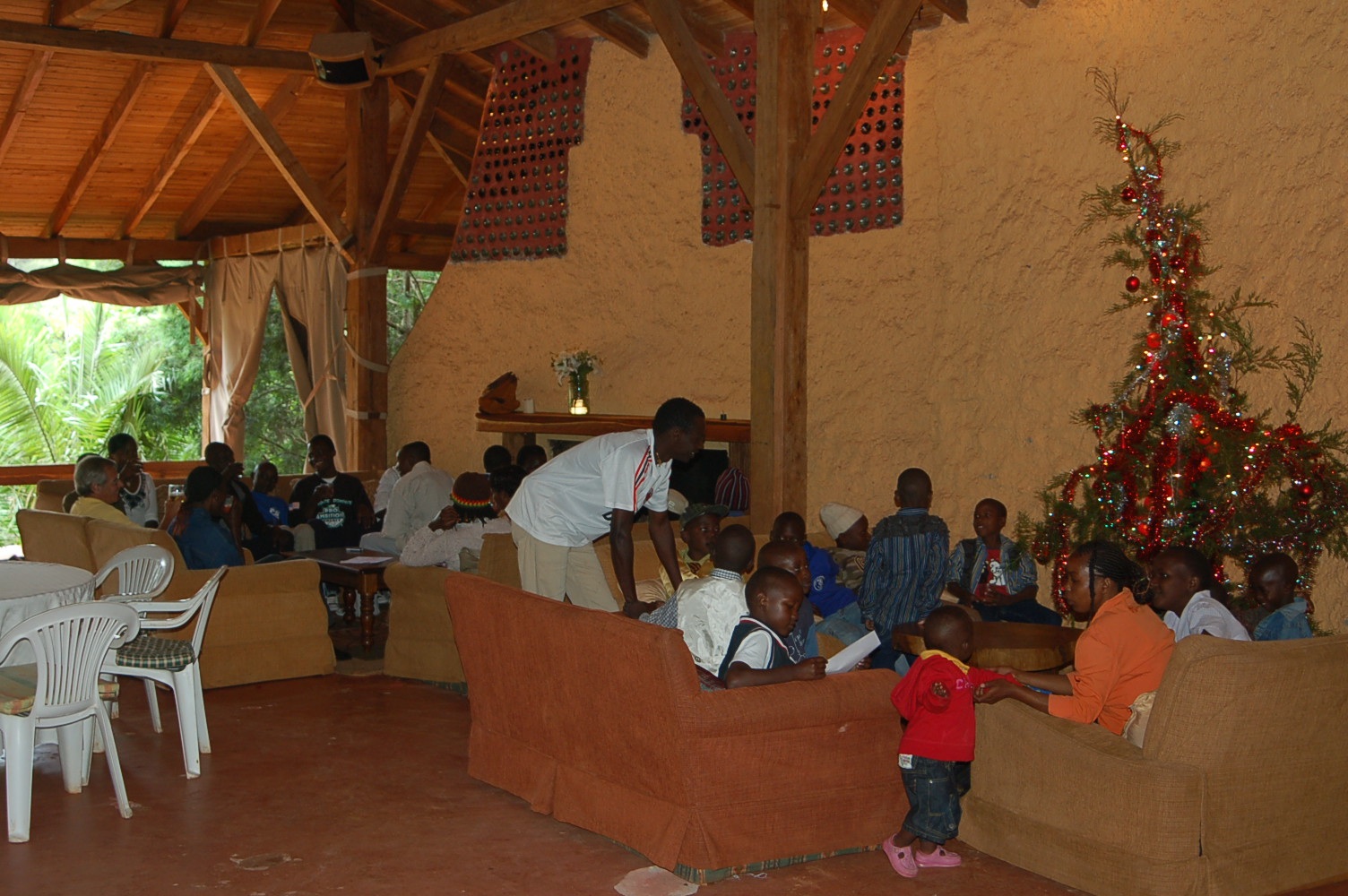 What we saw next was amazing! Mama Hanne and Baba Ted had rented a restaurant that catered for us only that day. We were very happy. There was a shining Christmas tree situated in one corner of the restaurant, Christmas carols were being sung on a radio, several jikos were lit to produce heat because the weather was chilly and lastly there was a fireplace surrounded with comfortable sofas where we all sat taking our juice before having our lunch. Mama Hanne took a picture of us having a toast. Cidella, Lucy's daughter was roaming around the restaurant feeling very happy.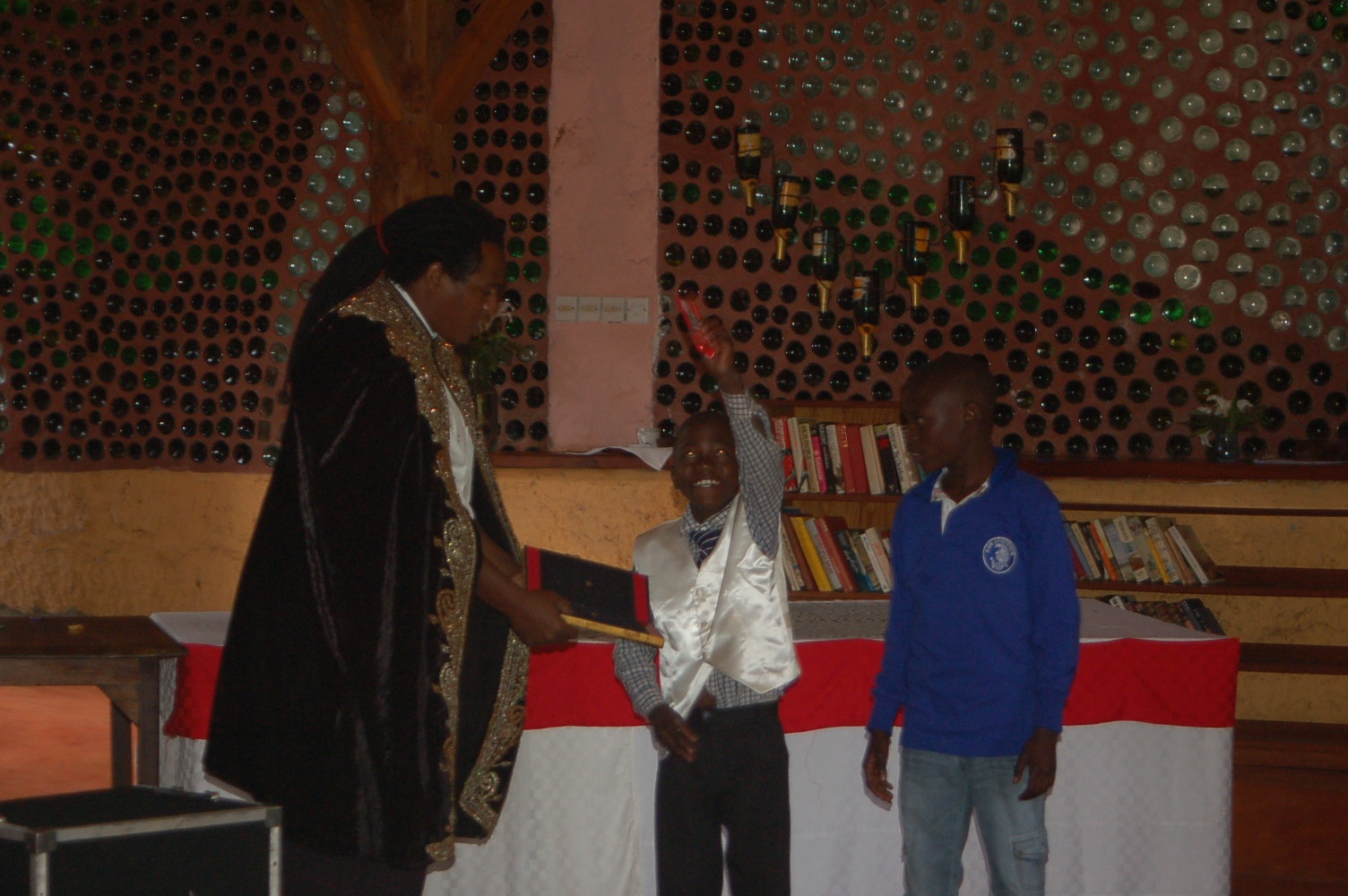 After a short while, lunch was served. The table was arranged nicely. Some of us, who never knew how to use the fork, spoon and knife altogether learned that day. Everybody's mouth was watering as their stomachs grumbled for food. We ate fish fingers, chicken nuggets, carrot sticks, tomato slices and chips. It was branded the name 'buffet'. Everybody made sure they finished every bit of the delicious food and went for a second round. We ate to our satisfaction. We had vanilla ice cream later on which left everyone licking the cones all along. We sat chatting and suddenly a man came and greeted us. He introduced himself as a magician. Many of us had never seen a magician before. That was the surprise of the day. What the man did was extraordinary. Mama Hanne and Baba Ted really made us happy. The man incredibly changed the normal paper into money and gave it to one of us. Everyone was in doubt as we tried to figure out if it was real money. He taught us magic words; 'pije paje pije po' which we chorused to make the magic happen. We all laughed our hearts off as he did other magic things. Thus the encounter was very extraordinary!!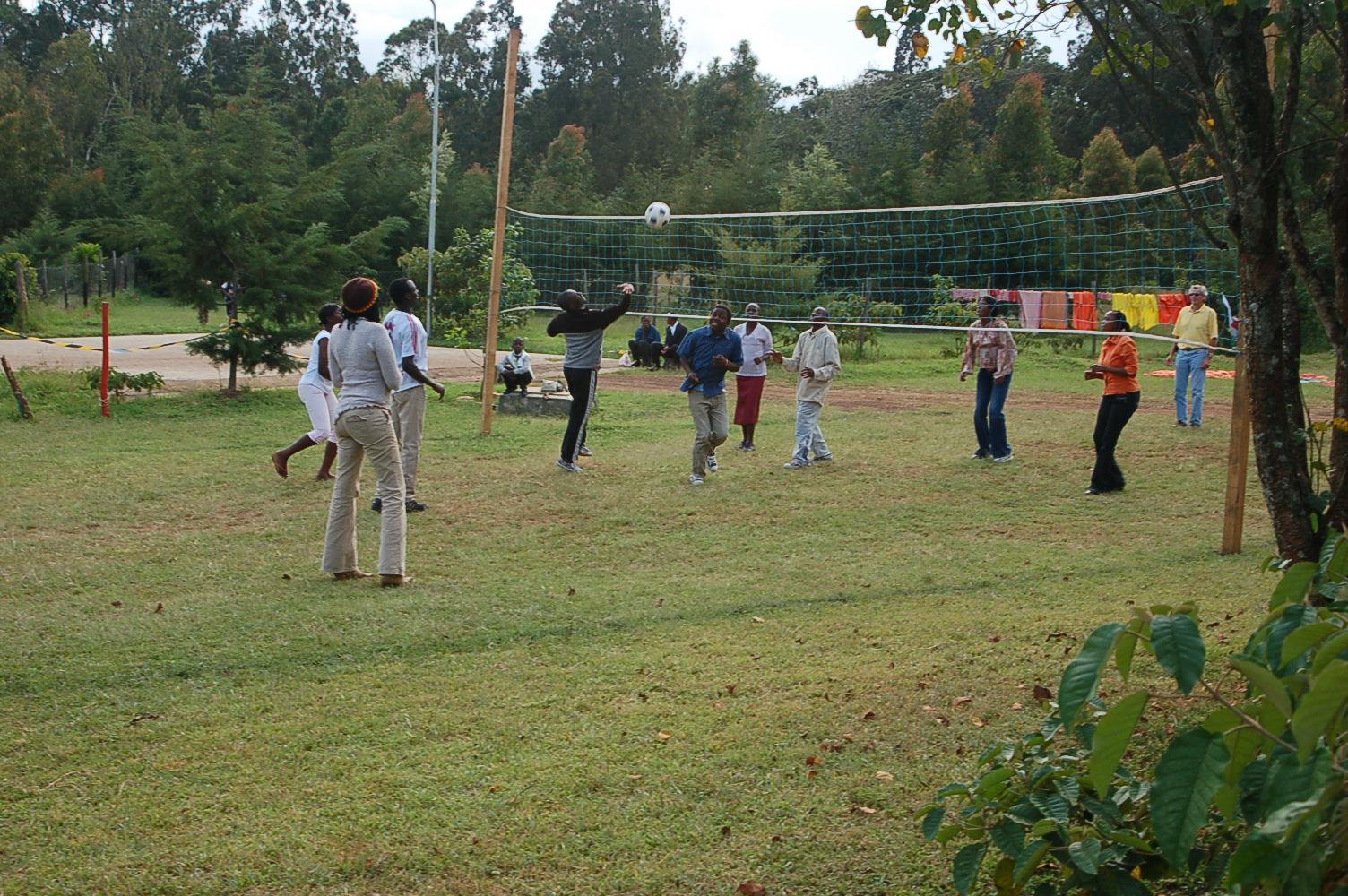 Later on we went to the volley-ball pitch where some of us played while others played hide and seek. The day ended very happily. 'Home time kids!' Mama Hanne and Baba Ted shouted. Some were reluctant but since the day was done, we had to go home; all in a jovial mood!
Finally we take this opportunity to thank all the people who made that day a success. We were told that Jennifer Hardie, one of our friends and donors, sent money so that we could enjoy this great experience. We also abundantly thank Mama Hanne and Baba Ted!!