Hanne was hoping to go with me to Mercy's parent teacher interview Thursday morning this week but had to deal with another matter in the slum.
Hanne and I and Marianne Florijn, one of our board members and avid project supporters, had visited Mercy's school recently to meet with the Assistant Head and to see first hand how Mercy and her older sister, Alice, were getting along. I was happy to go back as her parent for the interview.
Mercy is in Form 2. Her sister, Alice is in Form 3 and her brother, Kennedy is in Form 4. They are three of our Aids orphans. They live in our hostel at the compound when they are home from their respective boarding schools.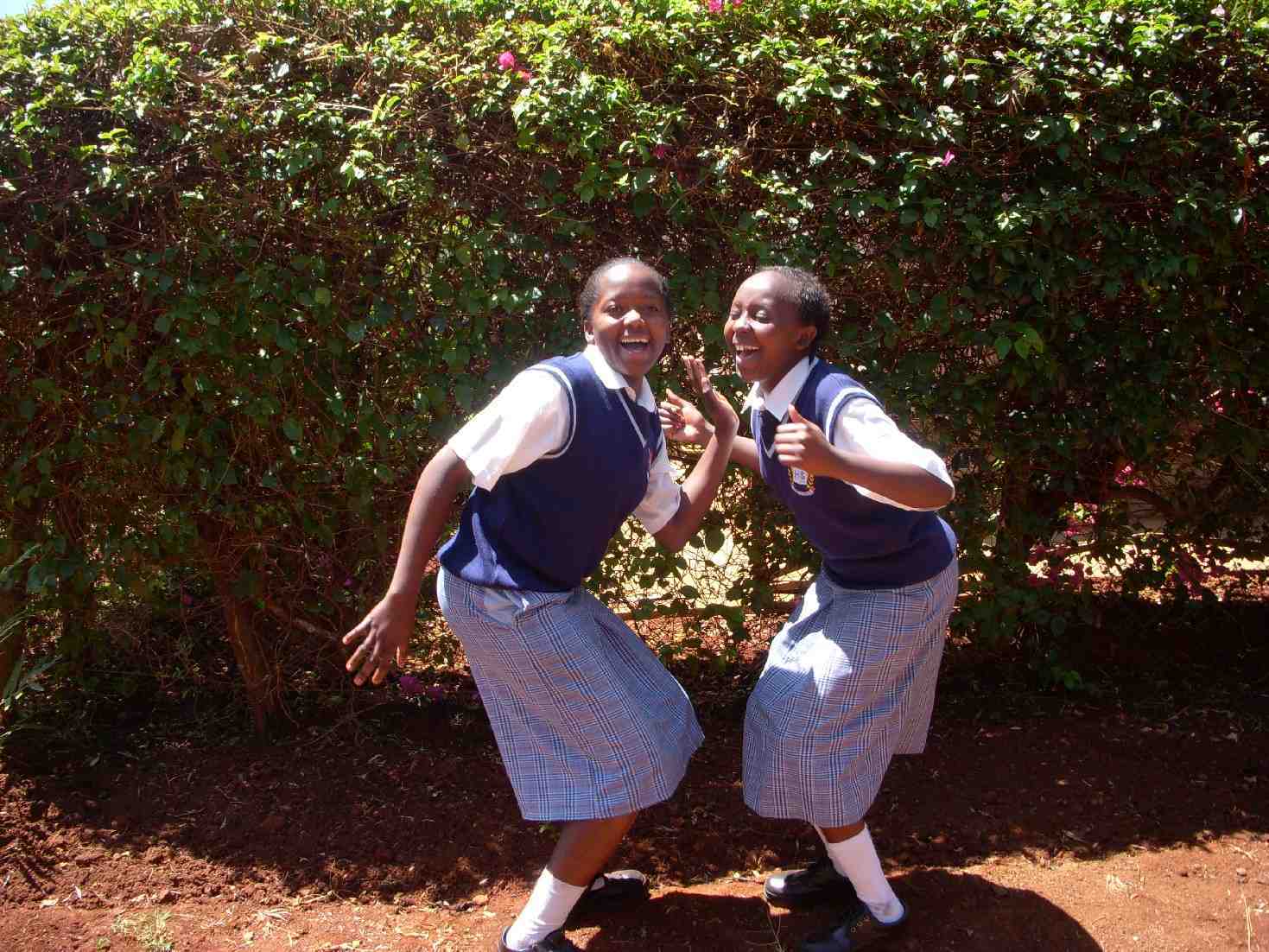 I arrived at Nembu Girls School and met with Mercy and Mr. Omondi, her math and chemistry teacher. We reviewed her progress. She is a bright, outgoing and enthusiastic young woman who achieves A-B level grades. She was in the process of selecting 1 optional course in each of 2 categories. Once chosen, she would then be committed to that course for the next 3 years. Importantly, this optional course selection would also determine what career paths she would be able to pursue after high school. Needless to say, this was an important decision. To give you the flavor of the selection, she could choose Business, Computers, Agriculture or Home Science. Mercy had been thinking Agriculture. When her teacher and I discussed the ramifications of that choice with her in light of her future plans to study either Law, Accounting or Medicine, it became apparent that Agriculture would not fit the plan. We explained the Business course option, the doors that it would open for her and how it would fit her plans. The light went on. By the way, computer study /keyboarding is available after school hours at the school–she can and will pick up those vital skills without limiting her choice of Business.
The relief and satisfaction I felt about being there for her on that day is hard to explain. She has a very bright future and with this kind of hands on mentoring and our love and continued support, she and the rest of our kids will become the best they can be—which after all, is why we are here and what we are helping them to become.