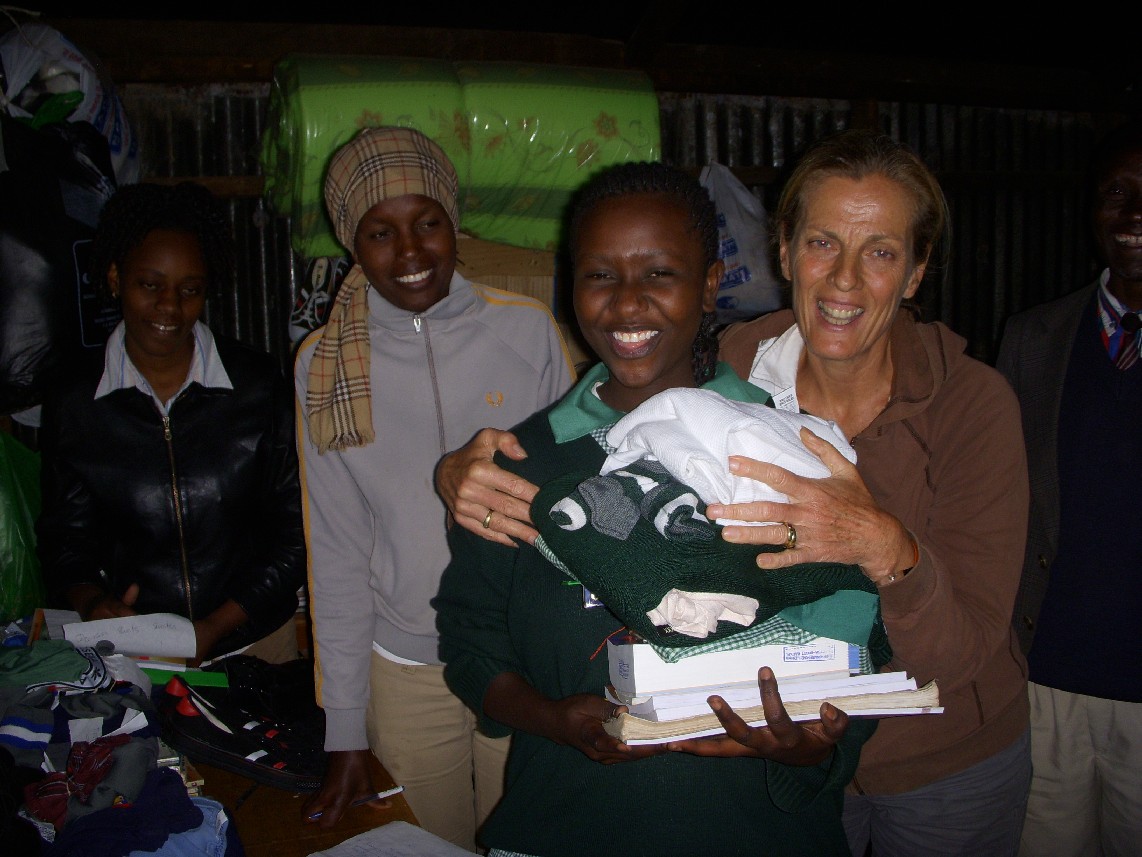 Getting all our kids outfitted and ready for school was not an easy thing to achieve. Hanne came back from Canada with the good news that each and every child in high school are going to be issued two uniforms, new shoes and text books. So far they never have had this luxury which made things like studying, tidiness and hygiene very difficult and standard enforcement a huge problem.
Our entire staff got into gear, Hanne included. Without 'Landie" (Ted's landrover) the whole exercise would have been doubly difficult if not altogether impossible. Text books for over 60 kids is bulky and extremely heavy stuff! We mobilized staff and trustworthy guardian/volunteers and between us we managed to get it all done in 10 days.
We distributed all the goodies on January 22. The excitement was palpable as our kids had never before received such a bounty. They had to sign a contract and recite the Scouts Honor Oath promising to take very good care of all these new goodies before receiving them. It was very moving to see with how much enthusiasm they executed this requirement. Their smiles and happiness touched our hearts!
Since that day, I am happy to report that the standard and the kids self-esteem in our project has risen by 100%. Wilberforce, our School Warden keeps a watchful eye making sure that our new rules are adhered too by all.