Written by Snorine, HHFL high school girl
Technology refers to tools and machines that maybe used to solve real-world problems.
Let's think of the world without the technology. A walk back to about fifty years ago to a life with little or no technology that we are using today. Things were mostly done with the bare hands; required more human power and it must have taken so long to finish tasks. You can imagine a world or life where you just eat, take a bath and sleep. I mean doing the same thing over and over again. Fast forward to today! We can not fit in that kind of world now. Thanks to the massive application of technology in our daily lives.
People's innovation is growing faster as the world grows smaller with the invention of technology. There is always an easier way of doing things.
Let's imagine the world fifty years to come. How will it be then?The world has already changed massively because of technology. Just imagine how much we rely on technology now than we did 50 years ago. The rate of technological advancement in today's world is unimaginable. In 50 years to come it will be a totally different world. If let's say we use a time machine to travel forward. It could already be a virtual world where everything is done in the virtual space. Let's wait and see if we still get to live that far.
For many years technology has favored men more than women. We see that most of the big machines e.g., the plane engines, motor engines and so on are operated by men. Most pilots are men. The men have a higher advantage in the technology industries than women, but some organizations have come up with programs that empower women and the girl child to free access to technology. These organizations can help break down the barriers preventing girls from accessing technology through training, mentoring and jobs.
The HHFL girls got the opportunity to be part of the many girls learning IT. Akirachix has been offering us an opportunity to attend bootcamps and Geek Girls Festivals.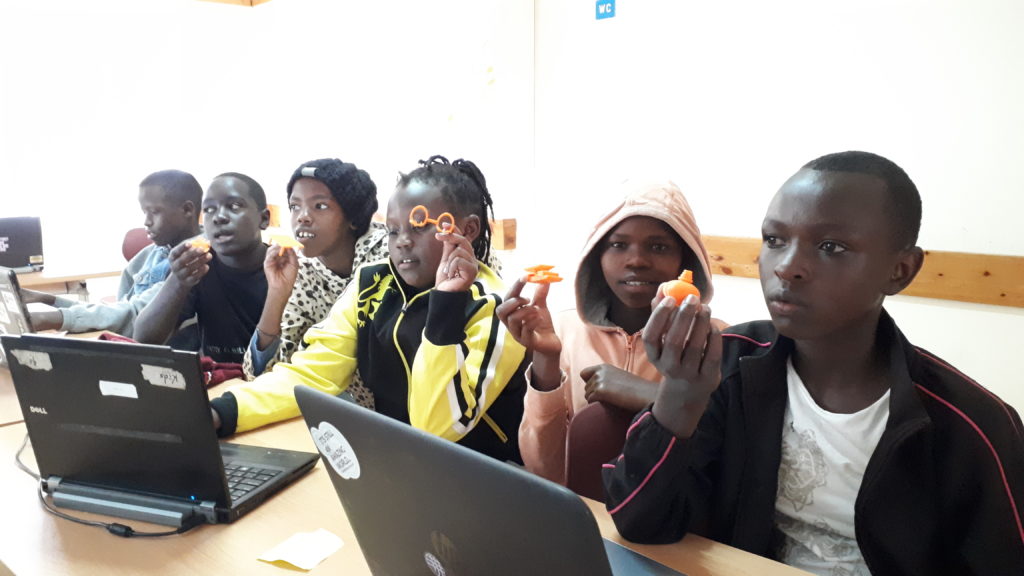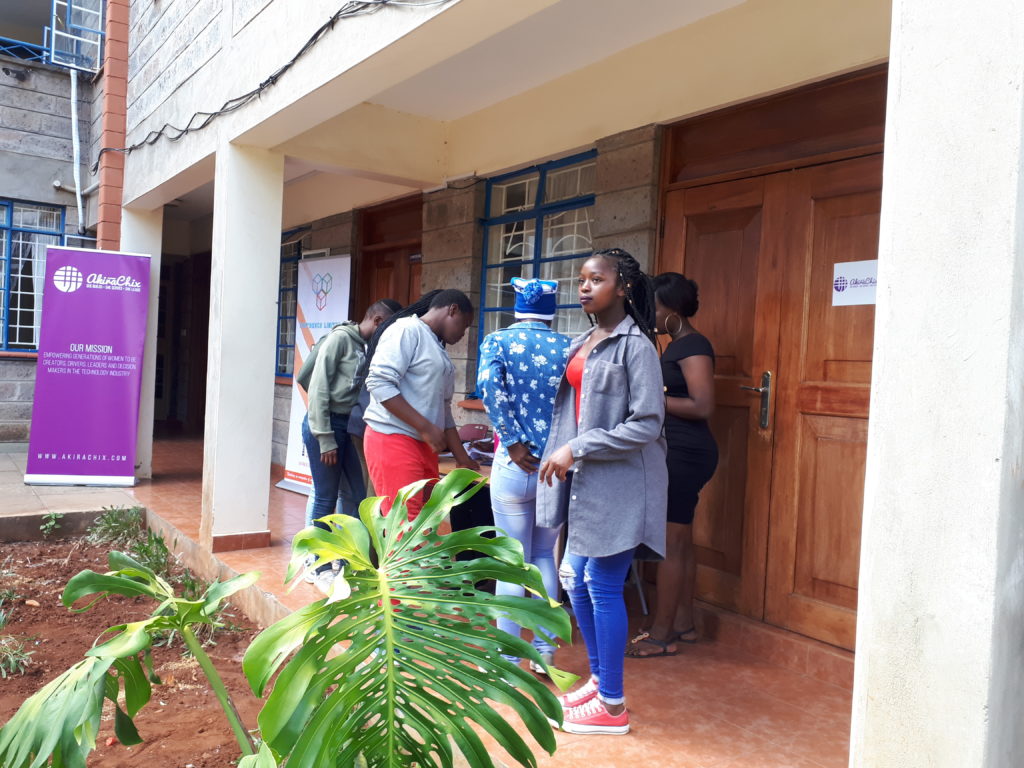 In addition, this year some of us were lucky to learn about AI (the Artificial Intelligence and machine learning). We were invited to a workshop by TeensinAIAfrica. I personally was one of them. I got the chance to learn more than I knew. To be frank I never knew what Python programming was and also what Azure and Microsoft workshop was. It took me three days to be introduced to and work with all these programmes. We were dealing with three global life issues, this was: Quality education, Good health and well- being, Climate action. With these three cases, we were to come up with an idea of how we can help the government solve the problems within our communities.
For the research to happen, we were put into different groups since we were so many. My group was named Samurai and it group number four. We were dealing with strategy number four which was quality education. We were to use everything we were taught. My team narrowed the problmes down to the teacher- student ratio. This is seen as a problem to many schools in our country, where you find some schools having more than  teachers while in others schools there is teacher scarcity. With this problem we were able to come up with a ratio chart where we involved the government as share holder, while the teachers and students as the ones affected.
We designed a solution using Azure programme that we thought might be helpful to the government in ensuring that all children accessed quality education without any discrimination. We mostly pressed on the girl child access to the machines and the quality education as well. With the points and the research we had, together with our teamwork, we managed to be the winner.
This gave me the enthusiasm of learning more about the machines and the technology in general. I am certain that with more exposure, we are on the runway to great discoveries
Directly supporting programmes that work to improve literacy and education is one way to help girls reach their potential. If a girl cannot read or write, she will be held back from using new technologies and realizing their full potential.