Dismas and Kennedy set an example for our children
Well, it appears that our collective efforts are paying off because we recently celebrated our first two graduates and we could not be more proud of them. Dismas Owino graduated with Honours from technical school in Welding and Kennedy Otieno is our first high school graduate.
It is not common place for slum children to have these kinds of educational opportunities. But these two accomplishments prove that our kids are just as capable of and committed to reaching their full potential given the chance.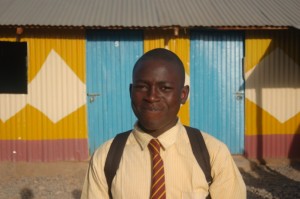 Like all of our children, Dismas comes from a disadvantaged background but it became apparent early on that he was very talented and extremely good with his hands.  I noticed that he was always eager to stay close to the carpentry work being done on the HHF compound and developed a passion for making things. I decided to send him to a local vocational school in Welding to see what he could accomplish.  His strong work ethic and commitment to self improvement have been a joy to watch. Dismas will start looking for work locally and we feel confident that, with our help, he will carve a career path that will take him places in his lifetime. He loves his new trade.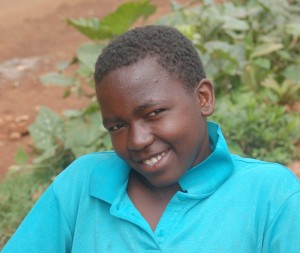 Kennedy is another extremely talented and bright boy who recently graduated from high school. Ted and I made the decision to bring him on the HHFL volunteer staff team as a trainee in the hope that he will develop his skills in administration and management.  He wants to go to Business School in 2010.  I think he would make an excellent candidate as he is smart, committed and good with computers. Not to mention very charming!
Both kids are setting a wonderful example for our younger children and we hope that they will continue to bring inspiration to our group of kids and a tangible sense for what is possible with the right attitude.
This is proving that we can achieve a lot together.
Asante sana! Hanne