Written by Isaiah Kirieri, HHFL IT & Communications Admin
We are glad to share with the world about one of our elder girls, Sharon Akinyi. On 8th November, she graduated from the Kenya Institute of Management, having scored second class honors upper category for a business management diploma. I managed to grab some time from her busy schedule in the late hours of her graduation ceremony and here is the interview:
Please tell us who Sharon is:
My name is Sharon Akinyi, a mother of 1 son. I work at Mkopa Solar company as a collection agent.
Today looks like such a beautiful day. What is happening?
I graduated today with a diploma in business management. I have just eaten, so don't worry if you see me being uneasy. My stomach is full and it has been a day of festivities
How has the journey been so far?
It has not been easy. I work during the day, then I have evening classes. At home there is a boy who needs my time again; so it is not easy but here I am
How do you manage to balance your time between family, work and classes?
It is tricky. But one thing I know is: Whenever it is time to work, I give it my all because I have KPI's and work targets. When it is work time between 8.00 AM to 5.00 PM I give it my shot because I know that at the end of the quarter I will have to go through the targets that I have been given and I must achieve them. So after work at 5.00PM, I rush to class until 8.00 PM. Immediately I leave my classroom, motherhood is back! I am rushing home to do homework with my baby and make sure that his school uniform is ready for the next day. He tells me what his day has been like. After that I have to retire to bed, unless I have exams the next day which means I have to do some quick revision. I have never slept earlier than 10.00PM. It is a busy life but I am happy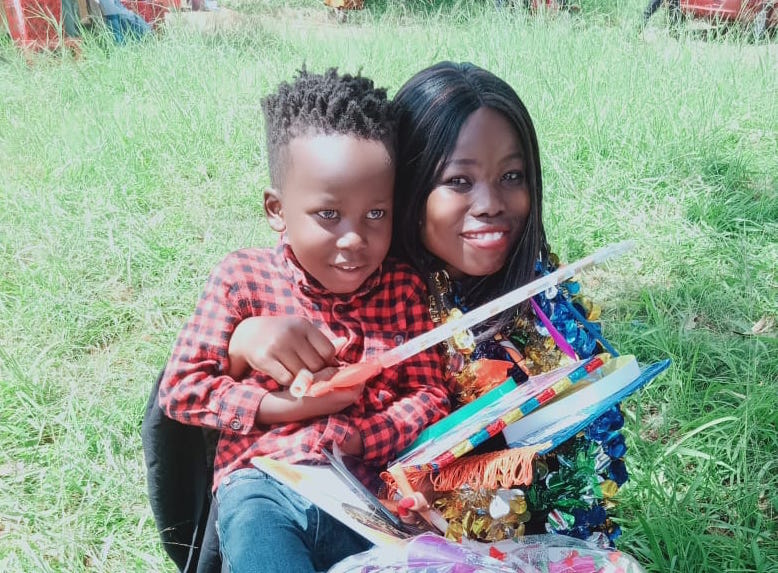 How does it feel like to have family celebrate your graduation with you?
It was a very nice day. We are 8 siblings and you can just imagine the joy that was being spread among us and the love. My grandma reminded me not to forget this day, so I had to make sure that she travels and she has been here, very settled. My mum has been around with her friends..more than 10 of them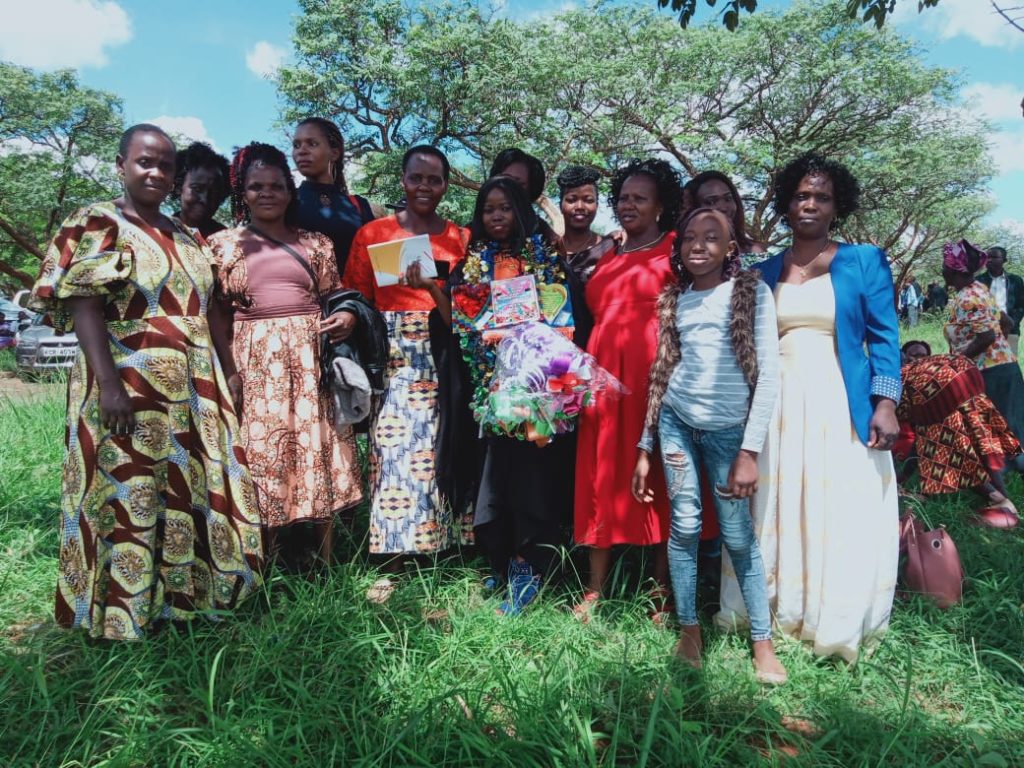 Any message for your siblings at Hanne Howard Fund?
First thing, of course you know I love you guys. I love you very much and remember if you have any targets or anything you want in life, no matter how tricky it is, just find a way to maneuver through it. It is only you who can do it. Nobody else can do that for you. It is not just in academics. It may be work, family. You just have to learn to create time for all your needs .
How have you been funding your Business Management and CPA courses?
I think God has been on my side. It is hard to get a job. I got my first job in 2014 June, shortly after completing high school in 2013. Through the savings I make from my job, that is how I have been funding my CPA course, that is, the 1st three sections. It has been very hectic, so I had to take a breather with another course – Business Management. I have graduated today, and I will be preparing to go back to school and complete the remaining 3 sections.
Catch the full interview on our Youtube channel: